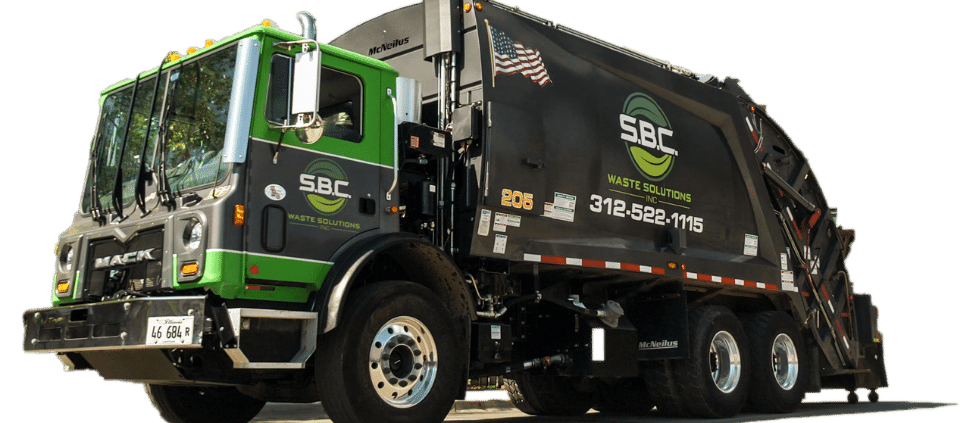 Easy and Efficient: Your Ultimate Guide to Dumpster Rentals Near Me
Best dumpster rentals near me? Are you worried about the hassle of finding reliable dumpster rentals near you? We understand that it can be difficult to trust a service that's often unknown, but we want to assure you that renting a dumpster is easy and efficient. In this guide, we'll go over everything associated with dumpster rental – from what size to rent, how much they typically cost, what items belong in them and more – so you can confidently make an informed decision for your project. Read on for all our tried-and-true tips to pull together an effective workflow when opting for a dumpster rental!
The Importance of Dumpster Rental 
Dumpster rental is an incredibly crucial service that plays a pivotal role in efficient waste management for a wide range of projects, both small-scale and large-scale. Whether you're undertaking a home renovation, conducting a major cleanup, or overseeing a construction job, renting a dumpster can significantly streamline the entire process of waste disposal.
By opting for a dumpster rental, you not only gain access to a convenient and centralized location for all your waste, but you also ensure that it is handled and disposed of correctly and responsibly. This translates to a more organized and efficient waste management system, saving you time and effort in dealing with the disposal of debris and waste materials.
Furthermore, renting a dumpster is a proactive step towards contributing to a cleaner and healthier environment. By choosing this option, you actively participate in the proper disposal of waste, reducing the negative impact on ecosystems and promoting sustainability.
What Size of Dumpster Should You Rent for Your Project
Choosing the right size of dumpster for your project is a crucial decision that can greatly impact the efficiency of your waste disposal. Dumpster sizes typically range from 10 cubic yards to 40 cubic yards, each suited to different types of projects.A 10 cubic yard dumpster is suitable for small-scale projects, such as minor home cleanouts or the removal of a small deck. This is a compact option that fits comfortably in most driveways.
For medium-scale projects, a 20 cubic yard dumpster may be more appropriate. It's excellent for slightly larger home cleanouts, small construction projects, or the removal of a medium-sized deck.The 30 cubic yard dumpster is ideal for large-scale renovations, new construction projects, or significant home cleanouts. 
Finally, a 40 cubic yard dumpster is the largest and is best suited for major construction or renovation projects that generate a substantial amount of waste.Remember, it's crucial to consider the scale and type of your project, the type of waste you'll be disposing of, and the amount of space available at your site when deciding on the size of the dumpster to rent.
Understanding Dumpster Rental Costs
The cost of renting a dumpster can vary significantly depending on several factors. These include the size of the dumpster, your location, the duration of the rental, and the type of waste you'll be disposing of.
On average, you can expect to pay anywhere from $200 to $800 for a dumpster rental. Small dumpsters (10-20 cubic yards) usually cost between $200 and $400, medium dumpsters (20-30 cubic yards) typically range from $400 to $600, while large dumpsters (30-40 cubic yards) can cost between $600 to $800 or more, again depending on your specific requirements and location. 
It's also important to note that most companies charge on a per-week basis, so if your rental exceeds the standard rental duration, you may incur additional charges. Furthermore, disposing of certain types of waste may require special handling or disposal methods, potentially increasing the cost. 
Therefore, when budgeting for your project, take the time to request quotes from several dumpster rental companies. Be sure to inquire about any extra charges that could be applied, such as overage fees or late return fees. By doing your research, you can ensure that you find a service that fits both your project needs and your budget.
Understanding What You Can Dispose of in a Dumpster
When it comes to what you can dispose of in a dumpster, it's crucial to know that not all items are permitted. The rules can vary depending on local regulations and the specific policies of the rental company. In general, however, you can place most household waste, construction debris, and yard waste in a dumpster. 
Commonly accepted items include:
Construction Debris: This can encompass a wide array of materials from renovation or construction projects, such as wood, drywall, metal, tiles, and concrete. 

Household Junk: Most standard household waste is acceptable. This includes items like furniture, appliances (without Freon), electronics, toys, and clothing.

Yard Waste: In most cases, you can dispose of yard waste like branches, leaves, grass clippings, and even stumps.

Non-hazardous Materials: This includes paper, plastic, and other standard waste.
It's important to note that there are certain items that are typically not accepted in a dumpster rental. These often include hazardous materials such as paint, oil, chemicals, asbestos, medical waste, and certain electronics like televisions and computer monitors. Additionally, items such as tires, batteries, and appliances containing Freon (like refrigerators and air conditioners) are often not allowed.
Always check with your chosen dumpster rental company to get a comprehensive list of what items are allowed and which are not. Understanding what can and can't go into the dumpster ahead of time can help you avoid potential additional fees or fines.
How to Find Reliable Dumpster Rentals Near You 
Finding a reliable dumpster rental service in your local area is easier than you might think. Follow these steps to find a reputable company that fits your project's needs and budget:
Conduct An Online Search: Start by conducting a simple online search such as "dumpster rental near me". 
Check Reviews: Look at company reviews on various platforms like Google, Yelp, and the Better Business Bureau (BBB). These online reviews can give you a good idea of what to expect in terms of customer service and reliability.
Compare Costs:

Get quotes from several companies. Keep in mind that the lowest price doesn't always mean the best service, and make sure to understand what the cost includes (delivery, pickup, disposal, etc.).

Understand Policies:

Each company will have their own policies regarding rental duration, waste restrictions, and additional fees. Make sure to understand these before choosing a rental company.

Ask Questions:

Don't be afraid to ask questions. A good dumpster rental company will be happy to answer any queries you have. Some questions might include: What size dumpster do you recommend for my project? What can't I put in the dumpster? What happens if I need the dumpster longer than anticipated?  

Rent Local:

If possible, choose a local company. They will generally have more flexible delivery and pickup times and better knowledge of local waste disposal regulations. 
Remember, the key to finding a reliable dumpster rental service is taking the time to do your research. With a bit of effort, you can find a company that offers quality service, fair pricing, and a commitment to environmental responsibility.
By following these steps, you can find the best dumpster rental for your project and dispose of your waste responsibly. Plus, armed with the right-sized dumpster and a reliable service provider, you can make sure your project is completed efficiently and without unnecessary delays or costs. Don't wait; start your search today! 
(312) 522-1115
2401 Gardner Rd, Broadview, IL 60155
https://www.sbcwastesolutions.com/wp-content/uploads/2023/05/village_of_broadview_waste_hauler.png
500
960
AscendPress
http://www.sbcwastesolutions.com/wp-content/uploads/2020/07/sbc-logo.png
AscendPress
2023-10-29 09:00:06
2023-10-30 11:26:14
Dumpster Rentals Near Me