S.B.C. Waste Solutions is a woman-owned waste management company with over 100 years of experience, providing innovative and sustainable waste management solutions in Chicago and the surrounding areas. As one of the top Chicago waste haulers, we offer a diverse range of waste management solutions that prioritize responsible and sustainable practices. Our focus on teamwork enables us to continually provide efficient and innovative waste management solutions to the industry. We take pride in maintaining a positive work environment that fosters internal growth and development for our team. We are always looking for great people to join our team and be part of our culture of excellence.
Karen Coley
CEO
Karen is the C.E.O. of S.B.C. Waste Solutions, a woman-owned company of industry experts with over 35 years of experience providing waste management solutions. As a WBENC-certified business and mentor to young women in business, Karen is committed to delivering innovative and trusted waste management solutions that make a difference in the industry. As the majority owner, Karen prioritizes providing outstanding customer service while ensuring the business operates conscientiously and puts the environment first. S.B.C. Waste Solutions continually looks for new ways to reuse recyclables and make the recycling process easier for customers.
SBC Waste Solutions Inc.
Shawn Flood
Partner
Shawn is our VP of Operations and Customer Care as well as one of the partners of SBC Waste Solutions. He has built up a strong reputation in the waste management and recycling business over the past 15 years.
SBC Waste Solutions Inc.
Eric Francis
Sales Executive
Eric former Hawkeye grad brings a new wave of motivation, Enthusiasm and experience to our sales force. His personality is the core of the future of SBC growth.
SBC Waste Solutions Inc.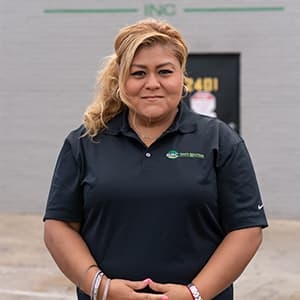 Sandra Barbosa
Director of Customer Service
Sandra is our experienced account executive collection department manager, serving in the waste and recycling industry for over 5 years. Her expertises are well sophisticated in assisting customers to their exact needs.
SBC Waste Solutions Inc.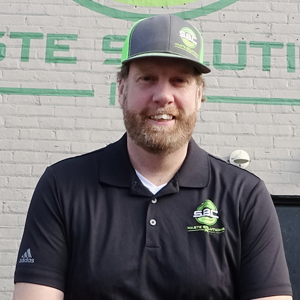 Robert
Rolloff Director
Robert is our roll off specialist who's been in the industry for seven years. He believes that providing high-quality services are the key to customer satisfaction on a construction jobsite.
SBC Waste Solutions Inc.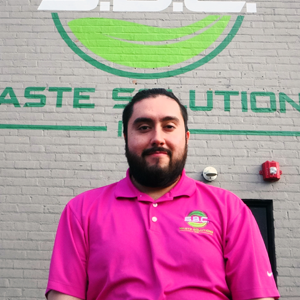 Alexis
Customer Care Representative
Alexis is one of our most diligent bilingual customer care representatives. With 5 years of experience in the industry, whether your questions or requests are needed to be taken care of in English or Spanish, Alexis will always be there to help.
SBC Waste Solutions Inc.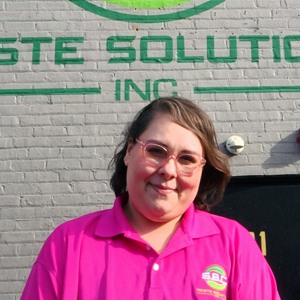 Erica
Customer Care Representative
Erica is a team driven player in our Customer Service Center who is passionate about the work she does to ensure every customer is left with a smile on their face. With years of experience and fluent in both English and Spanish, Erica can handle any task you might have for her.
SBC Waste Solutions Inc.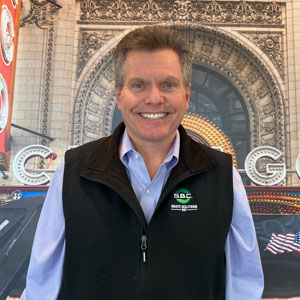 Paul Cuda
IT / Software / Accounting Director
Paul Cuda is the IT/Software/Accounting Director at our company. He oversees technology systems, software applications, and financial operations with a focus on driving growth and efficiency. With his leadership and technical expertise, Paul helps our company stay ahead of the industry.
SBC Waste Solutions Inc.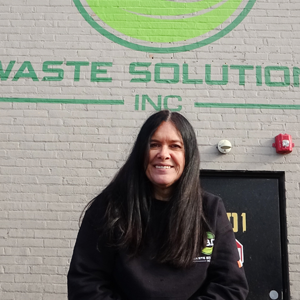 Michele
Office Manager
Michele brings 30+ years of waste and recycling industry experience as our Accounts Payable Specialist. She manages payments, maintains vendor relationships, and ensures accurate invoice processing. Her expertise and attention to detail make her an invaluable member of our team.
SBC Waste Solutions Inc.