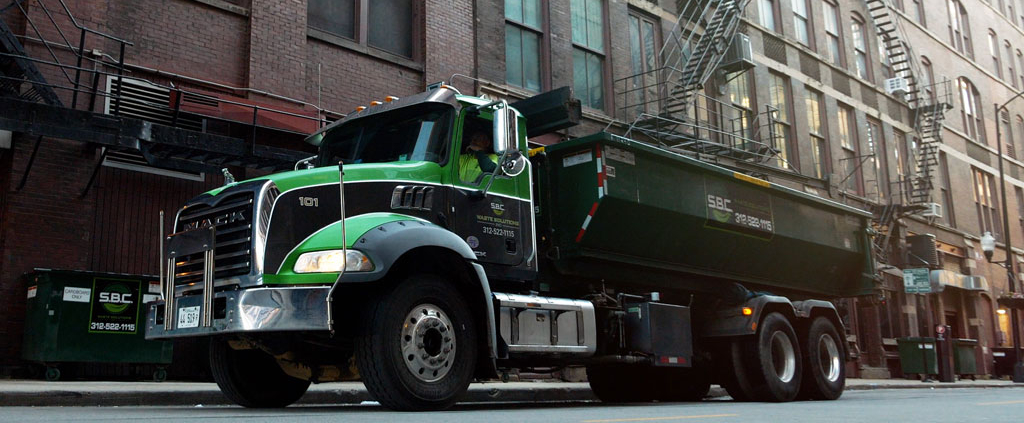 Dumpster Near Me: The Essential Guide to Finding a Qualified Dumpster Rental Near You
Whether you are moving, renovating, or simply decluttering, you might just need a dumpster for your trash. However, finding a reliable and qualified dumpster near me can be a daunting task, but it doesn't have to be. In this blog post, we'll be sharing tips on how to find a qualified dumpster rental service to meet your needs.
Dumpster Rental Near You – Why Checking with Your Local Government Matters
Local governments have different rules and regulations regarding dumpsters. Thus, it's essential to know what rules apply in your area to ensure you're following them. For instance, you may not be allowed to rent specific dumpster sizes or place them on a public street. These regulations may vary from one municipality to another. Therefore, contacting your local government or municipal authorities is crucial before getting a dumpster rental service.
Local Contracts
Another reason to consult with your local government or municipal authorities is their knowledge of local contracts with reputable rental company. These contracts usually have predetermined terms and conditions, such as fees, rental period, and the size of the dumpster you can rent. This information is helpful if you want to stay within your community's standards or prefer a rental company that's familiar with the rules and regulations in your area.
Permission for Dumpster Placement
Before placing a dumpster on your property, getting permission from the local authorities is often required. Dumpster rental companies typically provide guidelines on where it's best to place their dumpsters, but it's always wise to double-check with your local authority. They can determine an appropriate location without infringing on any zoning, homeowner, or environmental regulations.
Environmental Safety
One crucial aspect of getting approval from your local government or municipal authorities is promoting environmental safety. Based on local zoning regulations, there might be guidelines on what you can and can't throw away in your rental dumpster. This information protects the environment by ensuring that hazardous waste materials are disposed of correctly and not mixed with regular garbage. The local authority can also recommend eco-friendly rental companies, which provide environmentally sound ways of disposing of your waste.
Avoiding Fines and Penalties
A crucial factor that keeps dumpster rental authorities in business is fines and penalties. When there are regulations in place for dumpster rental, the local government or municipal authorities can impose hefty fines or penalties when you don't comply. Thus, checking with your local authority saves you from possible fines or penalties that might arise from violating any regulations.
Research Your Local Dumpster Rental Services for Hassle-free Waste Disposal
One of the quickest and easiest ways to find a qualified dumpster rental service near you is by doing a quick online search. You can search for local dumpster rental companies in your area and check their websites to book a dumpster, get a quote, or schedule a pickup. Make sure to compare the prices, sizes, and availability of different dumpster rental companies in your area before making your final decision.
Check their Reviews and Testimonials
When it comes to choosing a reliable dumpster rental service, reviews and testimonials from previous clients can be a great help. You can check social media platforms, business directories, or company websites to read customer feedback and ratings on the service quality, customer support, and overall satisfaction. Rely on reliable reviews and feedback to confirm that you're choosing a trustworthy rental company that provides excellent services.
Consider their Experience and Quality of Service
There can be major differences in the quality of service between a new and an established waste disposal company in your area. When you're researching dumpster rentals, make sure to study the company's experience and relevant certifications. Check how long they have been in the industry and if they provide any additional services such as recycling or hazardous waste removal. Ensure that the company you choose is adequately licensed, insured, and compliant with local, state and federal regulations.
Look for Clear Pricing and Contracts
The prices of dumpster rentals can vary on different factors such as the type, period, and dumpster size rental. Before making a decision, make sure you understand the company's rental pricing plans, fees, and hidden costs to avoid any unpleasant surprises. Also, ensure that you review the terms of service or rental contract beforehand and ask any questions you may have.
Evaluate their Customer Support
Finally, when researching dumpster rental services, it's highly essential to evaluate their customer support. This means checking everything from client communication to how they handle any issues or disputes that may arise. Ensure that they provide excellent phone and email support and have an easy to use scheduling system. Further, assess their responsiveness to any problems that may arise, such as late pickups or damaged containers.
Ask About Their Availability: A Crucial Step Before Choosing A Dumpster Rental Service
It's essential to get specific rental dates from a rental company before your project begins. Knowing the exact dates helps you and the rental company come prepared while avoiding any delays or inconveniences. Be mindful to give an accurate estimate of the rental duration according to your project timeline.
Sometimes, rental companies may not have the necessary equipment to fulfill your exact rental needs. To avoid any confusion, discuss the dates and project timeline with the rental company beforehand.
Availability on Weekends and Holidays
Most projects take place on weekdays, making it imperative to check if the dumpster rental service is open seven days a week or closed on weekends and holidays. Some projects may require work over weekends, so it's vital to confirm beforehand that the rental company will be available on those days.
If the dumpster rental company is unavailable on weekends or holidays, it's best to know about it as early as possible to make the necessary arrangements.
Delivery and Pickup Times
The delivery and pickup times of the dumpster rental service should be matched according to your project timeline, avoiding any delays. Make sure to ask the rental company about their delivery and pickup schedule before finalizing the rental agreement.
If the rental company cannot provide a suitable delivery and pickup schedule, you may need to find an alternative solution to avoid any project delays.
Booking in Advance
Making sure to book the dumpster rental service in advance is essential. With so many projects going on, it's challenging to guarantee availability on a specific date. Because of this, booking the rental service some weeks in advance assures that the dumpster rental service can accommodate your schedule.
Scheduling Changes
Don't be afraid to ask the rental company about scheduling changes that result from project delays. The dumpster rentals can work with you to make the necessary changes in their schedule, preventing any unnecessary fees or delays in your project timeline.
(312) 522-1115
2401 Gardner Rd, Broadview, IL 60155
https://www.sbcwastesolutions.com/wp-content/uploads/2023/06/Construction-Dumpster-Rentals-1-1.jpg
538
1024
AscendPress
http://www.sbcwastesolutions.com/wp-content/uploads/2020/07/sbc-logo.png
AscendPress
2023-10-08 09:00:46
2023-10-30 11:26:38
Dumpster Near Me