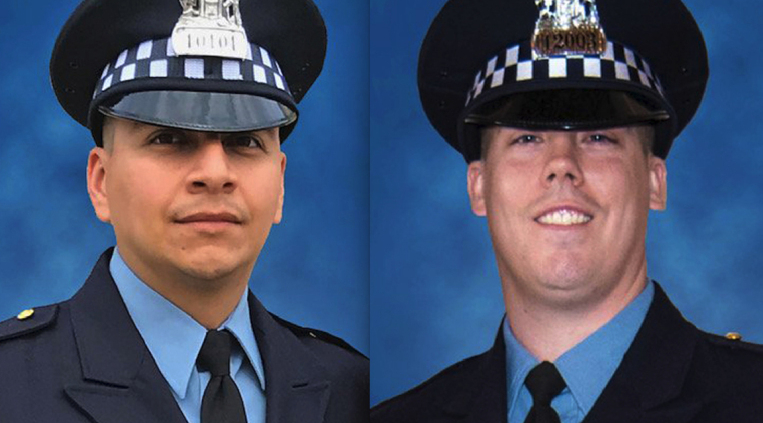 SBC Waste Charity Initiatives
SBC Waste is a family and woman-owned waste management that has a passion for giving back to the communities we service. We have sponsored many different organizations and events, including St. Francis High School in Wheaton, the Catholic Charities of the Archdiocese of Chicago, the Elmhurst Daddy Daughter Dance, the Carol Stream Fire Department, and the Chicago Police Officer Fundraiser for the families of Officer Samuel Jimenez, Officer Conrad Gary, and Officer Eduardo Marmolejo.

The Catholic Charities of the Archdiocese of Chicago helps over a million people in Chicagoland each year. They help feed struggling families, assist low-income families with schooling, work to keep youth out of gangs, provide affordable housing for senior citizens, provide job training to adults who are having economic difficulties, and more. As a woman led company, we believe in helping and supporting every community member in need, regardless of age, ethnicity, gender, or economic situation and we especially love supporting the Chicago Police Officer Fundraiser.

The Elmhurst Daddy Daughter Dance is a special event that the Elmhurst Park District hosts each year in February that features dinner, dancing, and a photo shoot. The relationship between fathers and daughters is one of the most meaningful relationships that exists. We think daddy daughter dances are a great way for girls to bond with their father figures.

One man's reckless action led to the deaths of two hero cops
Officers Gary and Marmolejo were killed last year after they were hit by a commuter train while responding to a call that shots had been fired on the South Side. Officer Jimenez was killed in the line of duty last year after responding to a domestic disturbance. We value the role that the police departments and fire departments in Chicagoland play in keeping the community safe. We also understand how hard it is on the families of these heroes. We want to help in any way we can.

https://www.sbcwastesolutions.com/wp-content/uploads/2020/09/Marmolejo_Gary_2.jpg
574
763
sbcwastesolutions
http://www.sbcwastesolutions.com/wp-content/uploads/2020/07/sbc-logo.png
sbcwastesolutions
2019-03-13 11:14:36
2021-08-21 01:12:56
SBC Waste Charity Initiatives