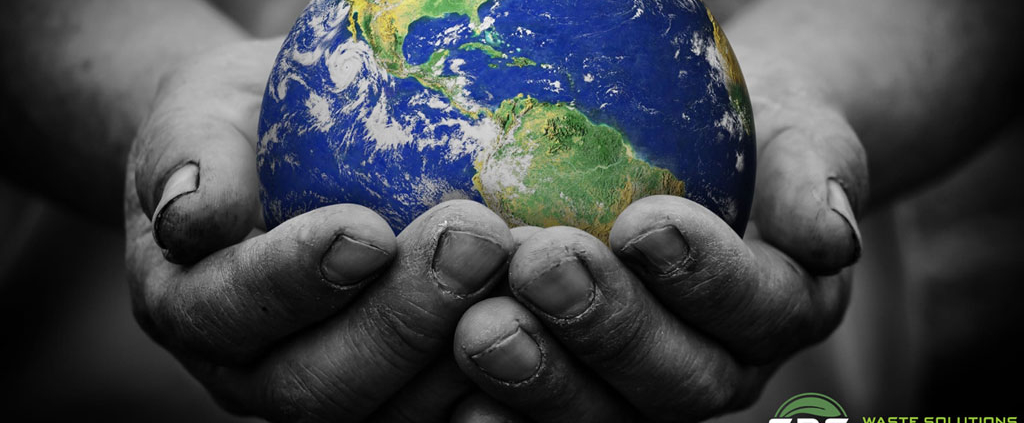 The theme for Earth Day 2021 is "Restore Our Earth", which is a theme that focuses on reversing the effects of climate change through education, technology, and other strategies. The waste industry plays an important role in the overall well-being of the planet because it directly influences where trash ends up. As one of the prominent garbage companies in Chicago, we want to do our part to raise awareness about how we as a society can keep the planet clean and preserve natural resources for future generations.
How the Waste Industry Plays a Major Role in Earth Day
Waste management can have a critical effect on ecosystems. A lot of trash ends up in the ground, in the water, or even in the air when garbage is burned. This can devastate plants, animals, and humans who need water, air, and nutrient-rich soil to survive. One of the major goals of Earth Day 2021 is to promote climate and environmental literacy. Garbage companies have the ability to make a difference by raising awareness about how to properly dispose of waste and by educating their residents on the benefits of recycling. Waste production will be an important issue moving forward because the world's population continues to increase each year. More people means more waste. One of the only ways to offset this is to encourage recycling efforts and to promote the use of reusable products over single-used items.
How SBC Plans to Celebrate Earth Day
As a new waste company in Chicago, Earth Day is one of the most important days of the year for us. One way we will be celebrating this year is by participating in the Broader Sustainability Initiative right here in the Village of Broadview. In honor of the 51st anniversary of Earth Day, Mayor Katrina Thompson will host a celebratory event where she will also introduce a new environmental sustainability plan focused on equity, resiliency, and climate protection. We started the company because we care deeply about the environment, and we wanted to do our part to safeguard the health of the planet by reducing pollution and promoting responsible waste removal. SBC is excited to be a leader in Broadview and the Chicago area by being the first solar powered office and lead the initiative for Illinois' first Solar Power Corridor.
Earth Day started in the 1960s as a way to promote environmental education in the US and to put environmental issues on the political agenda. Since then, it has become a worldwide movement to advocate for environmental issues across the globe. As we celebrate Earth Day 2021, we encourage everyone to think about what they can do as individuals to help the planet. Whether that means volunteering for community cleanup, recycling more, or simply staying informed about environmental issues, we can all play a part in restoring the Earth's natural resources.
https://www.sbcwastesolutions.com/wp-content/uploads/2021/04/sbc-earth-day-2021-blog.jpg
538
1024
sbcwastesolutions
http://www.sbcwastesolutions.com/wp-content/uploads/2020/07/sbc-logo.png
sbcwastesolutions
2021-04-21 15:13:34
2021-05-26 00:40:53
Earth Day 2021 and the Impact of Waste Management